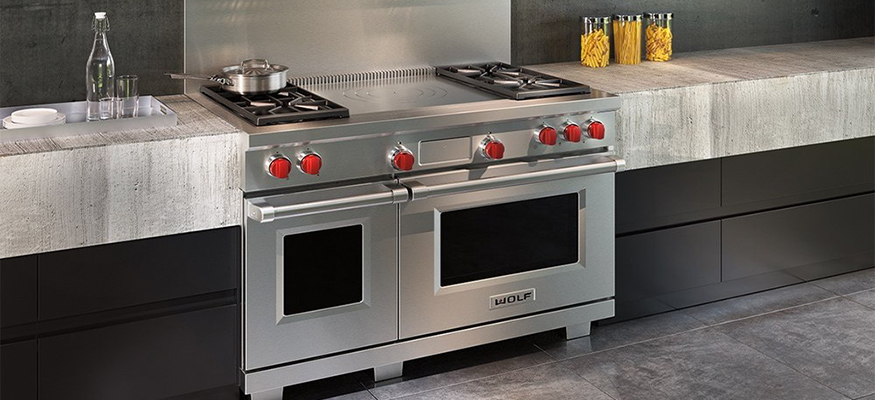 18 May

Is Your Wolf Stove Not Working?
Try These Quick Repair Tips
When you use Wolf appliances in your home, you're sure to have a lifetime's worth of awesome, more adventurous cooking experiences.
That's because Wolf's legendary products combine decades of experience and high-quality products, to bring homeowners everywhere both power and finesse with their award-winning cooking appliances. Wolf appliances offer superior control and performance, which guarantees that you'll feel like a world-class chef every time you turn them on.
In fact, Wolf offers a wide range of induction ranges, stoves, and ovens that all offer incredible speeds and control over your cooking experience.
In other words, you'll be able to boil water faster, and have almost instantaneous control over the temperatures you need to cook at. And at the same time, you'll also be able to achieve ultra-low heat simmers or slow, steady melts when needed.
And then, below your Wolf cooktop, world-famous Wolf convection ovens offer the best baking and roasting experiences imaginable with their steady, reliable heat.
But with that said, when your Wolf stove, range, or oven stops working or just simply isn't working properly, it's easy to feel disappointed with your Wolf cooking experience.
Fortunately, there are many common issues with Wolf stoves that aren't very hard to fix. That's why we've put together the following quick repair guide for Wolf stoves, oven, ranges, and other cooking appliances from the brand.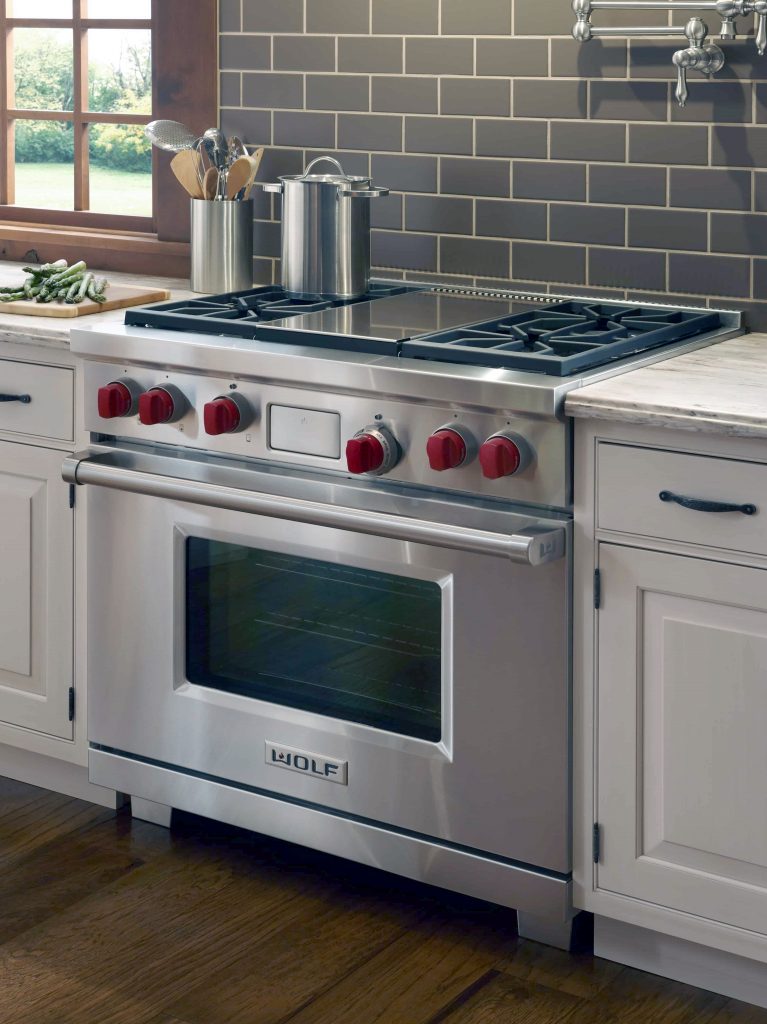 Common Wolf Stove Problems
One of the most commonly reported problems with Wolf stoves is an oven or burner that doesn't ignite or is experiencing a delayed ignition. In this case, you'll either have no heat at all, or you might notice that your appliance isn't heating up quite as fast as it used to.
The good news is that, while running into these problems can be frustrating, they're both often easy to fix.
One other extremely common problem, which is, also luckily, often an easy fix, is when the ignitor switch continues clicking or seems to click randomly when you're not even touching it.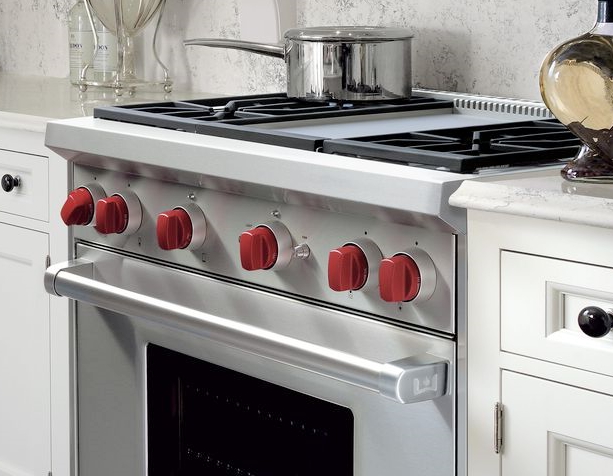 Common Causes For Wolf Stove Burner Issues
As I've mentioned, most common problems with Wolf stoves or cooking appliances are relatively easy to fix. But first, we'll need to diagnose the problem.
So if you're using a gas stovetop, you might be having an issue with a blocked gas jet, which is sometimes the result of a buildup of splashed on foods or oils. On the other hand, if you're having trouble with a weak gas supply or slow ignition, first make sure that your gas burner isn't overly dirty.
For this, simply remove the burner grate and cap, and clean with a non-abrasive cleaner. Once clean, test your burner again to see if this has resolved your problem.
On the other hand, if you're experiencing an ignitor switch that clicks repeatedly or that clicks when you're not using it, it might be faulty and might need to be replaced. This can be done at home by cutting the power supply, disconnecting any wires, and removing the screws that are holding it in place.
Or if you'd prefer, call in a professional technician to diagnose the problem and service your Wolf stove for you.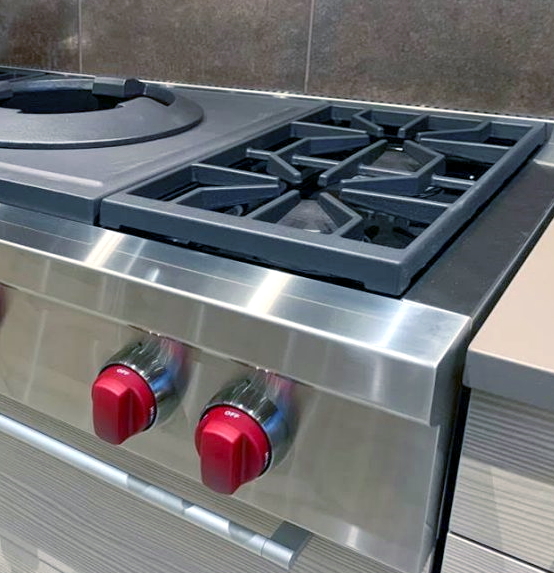 Diagnosing Electric Wolf Stovetop
When troubleshooting an electrical Wolf stovetop, the first thing you're going to want to do is to ensure that the unit isn't in lock mode. This is a basic feature, which prevents the oven from being turned on accidentally, or by unsupervised children.
But sometimes, you might just accidentally engage this feature yourself without noticing.
So after you've ruled out that your stove isn't simply in lock mode, make sure that the unit is getting power. For this, make sure there are no tripped breakers at your home's main electrical panel. And even if the breaker appears to be intact, you can try flipping it off for about a minute, and then flipping it back on.
Then, retest your oven to see if it has power.
Alternatively, for gas appliances, if your issue isn't related to a faulty ignitor switch, you might be having an issue with your gas line supply. If you suspect an issue with your gas lines or suspect a gas leakage, always turn off the gas valve at your home's main supply line immediately, and contact a professional repair service immediately.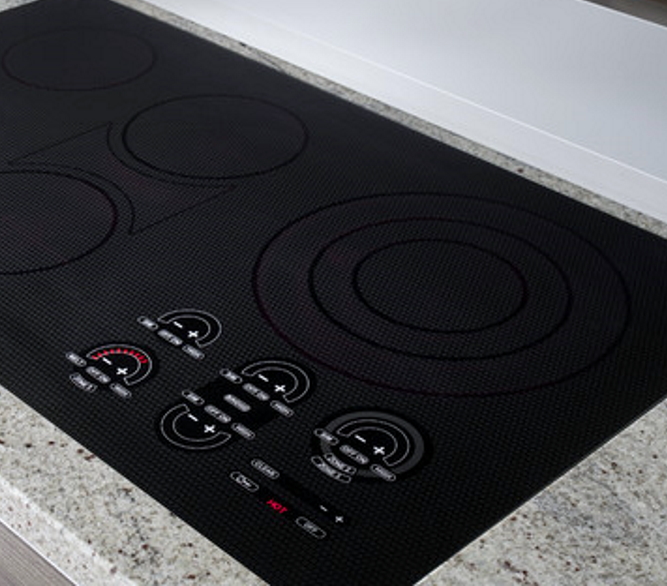 Still Having An Issue? Contact A Professional Wolf Stove Repair Service
If you're still unable to solve your stove issues by using these troubleshooting tips, you might need to have the oven professionally serviced. So if that's the case, don't hesitate to contact us today, we'll be happy to give you a helping hand! We have decades of experience in home appliance repair and can guarantee your Wolf stove working properly again in no time.
Call Us Now!
Contact Us
Fill out the following form and we will get in touch with you regarding your service request as soon as possible.