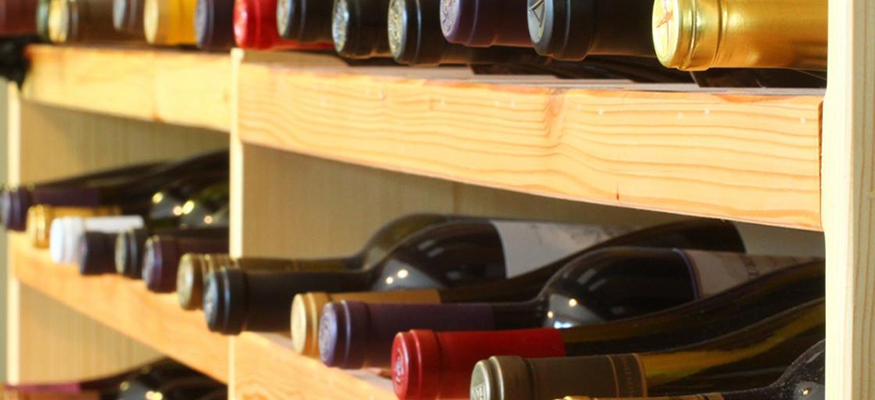 04 Dec

Troubleshoot Your Sub-Zero Wine Cooler At Home
Troubleshoot Your Sub-Zero Wine Cooler At Home
Sub-zero wine coolers offer a stylish yet practical way to store beverages. Not to mention the fact that Sub-Zero offers some of the most reliable, well-built wine coolers and other home appliances on the market today!
However, like any other appliance in your home, a Sub-Zero wine cooler requires regular cleanings and annual maintenance to ensure that it functions properly and will last for as long as possible. But don't forget: as your wine cooler ages, its internal parts and components are prone to wearing down and will eventually need repair. And, unfortunately, a malfunctioning wine cooler can cause problems with your favorite beverages.
So to make sure you continue to savour every sip, and let's get down to exploring how to troubleshoot your Sub-Zero wine cooler at home.
Cooling Problem
The beauty of a Sub-Zero wine cooler is that it keeps your beverages at the perfect temperature. So whether you're storing a crisp rose, a delectable sauvignon blanc, or a fruity cabernet, your unit will keep your wine and any of your other favorite beverages will be stored perfectly!
However, if your wine cooler isn't cooling properly, you've got several troubleshooting options.
The Door Isn't Closing Properly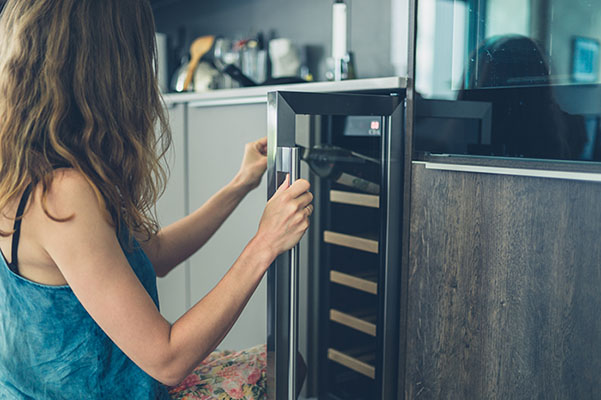 Is your wine cooler door closing properly?
If not, you can troubleshoot this issue by first checking the door gasket to ensure that it's not impeding the door from closing. The door gasket is the length of rubber that goes all the way around the wine cooler door. It helps to create a seal so that the temperature inside the cooler remains consistent.  Check the door gasket for cracks, splits, and breaks. If you see any damage, you've found your problem and will need to replace the gasket.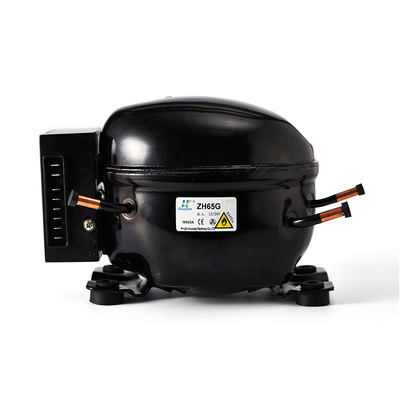 A wine cooler's compressor is exactly like a refrigerator's compressor; its job is to pump coolant throughout your unit to help remove and release heat. So, if your wine cooler's temperature is too warm, you might have a compressor issue.To troubleshoot a compressor issue, pull the cooler away from the wall. Listen closely to the back for a humming sound. If you can hear a humming sound, check the wine cooler's temperature setting to make sure that it's not actually set improperly. However, if you can't hear the compressor humming, and the temperature is higher than normal, you likely have a compressor issue.
Need help diagnosing your issue? Don't hesitate to contact us today!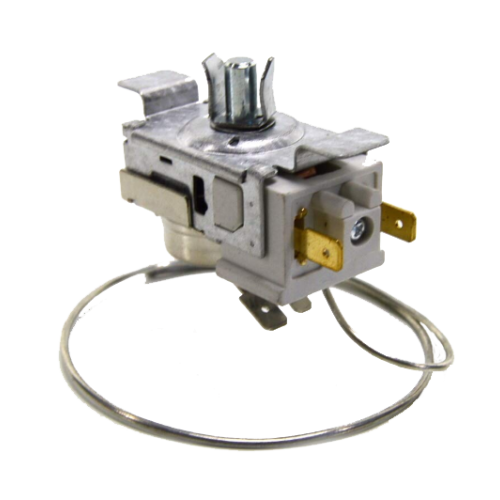 A sub-zero wine cooler uses a thermostat to regulate temperature. If the wine cooler is too hot, the thermostat will trigger the cooling process. However, a broken or faulty thermostat will not trigger this process, which means the wine cooler will not reach the ideal temperature that you set. Replacing a broken thermostat is tricky. And, you don't want to risk further damaging the appliance.
Therefore, it's best to call in a professional to help you find a quality replacement part and guide you through the installation process.
Condenser Coils Are Dirty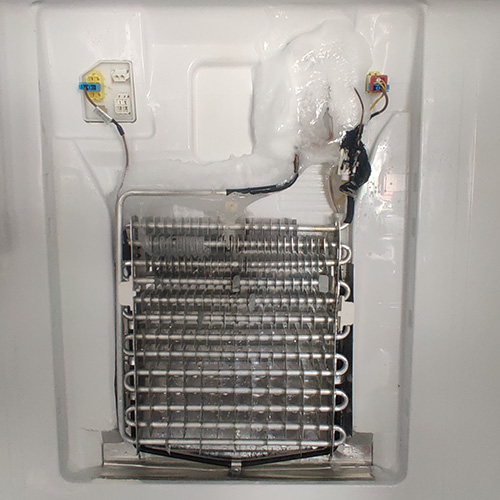 Condenser coils also help to keep the temperature in your sub-zero wine cooler just right.
However, if the condenser coils are dirty, or gummed up with dirt and debris, it will stop the cooler from properly releasing its heat. You can troubleshoot this issue by checking your wine cooler's condenser coil for dust, dirt, and other debris, and then cleaning them if needed.  For this, simply use a vacuum to remove and dust, and then give the coils a quick wipe down with warm soapy water.
Get Professional Help Today!
Feel free to call us – (833) 703-0375 and get professional same-day assistance for any Sub-Zero wine cooler you might have!
Wine Cooler Is Very Noisy
Is your wine cooler very noisy? If so, you'll want to first make sure you've cleaned the condenser coils and then check the unit's fan motor.
Malfunctioning Fan Motor
The fan motor circulates air inside your unit, which helps to keep your beverages cold. Fortunately, a malfunctioning fan motor sounds awful, and should be quite easy to notice. If your sub-zero wine cooler makes a lot of noise, then the fan motor is a likely culprit.
If this is the case, we advise you to contact an appliance repair specialist, who will be experienced with repairing this issue, and can have your wine cooler working, quietly, in no time at all.
Temperature Issue
Some sub-zero wine coolers suffer from temperature issues, whether that be too warm or too cold. To troubleshoot your issue, start by checking the temperature control thermostat and start relay.
Temperature Control Thermostat
The control thermostat on a Sub-Zero wine cooler gives you the ability to set and adjust the temperature as needed. If the thermostat is broken, your wine cooler will not reach ideal temperatures, which, unfortunately, can ruin or change the flavour of your beverages.It isn't easy to troubleshoot the temperature control thermostat on your own. There's a lot of electrical components involved. Therefore, a sub-zero wine cooler specialist is your best bet to solve any control thermostat issues.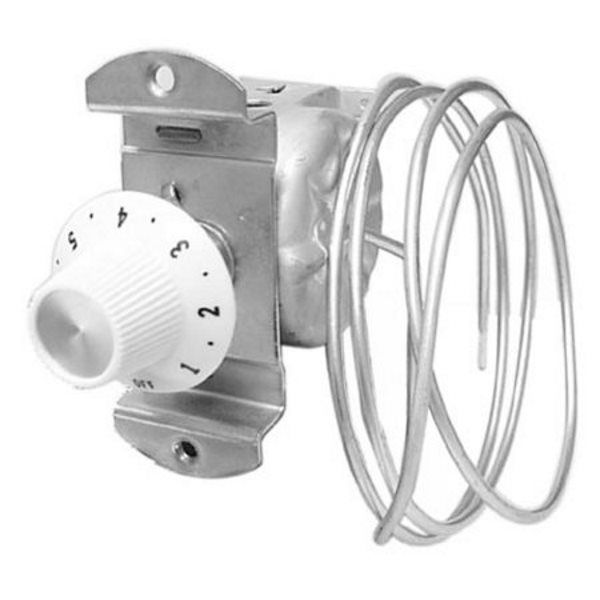 Broken Start Relay
The start relay is crucial because it's what activates your sub-zero wine cooler's compressor. If the start relay is broken, the compressor won't start, and your cooler won't keep your beverages at the right temperature.
While you can troubleshoot the start relay, replacing this piece is difficult if you don't have experience. Therefore, calling in an experienced appliance maintenance and repair professional is your best option.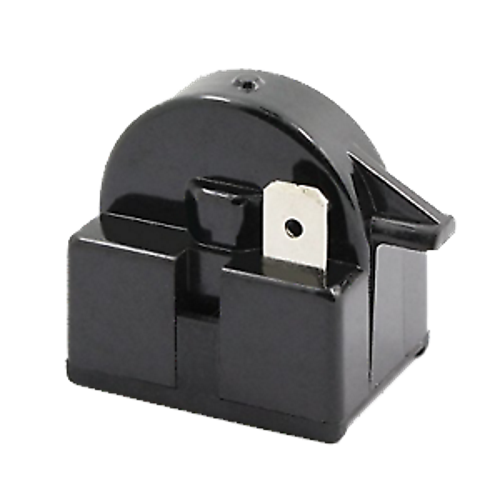 Repair Maintenance and Help!
When your sub-zero wine cooler needs maintenance and repair, it's easy to troubleshoot different problems and determine what's broken or faulty. However, many wine cooler maintenance and repair issues need an experienced touch to get the appliance back in working order. Looking for a repair company you can trust? Denver's Best Sub-Zero Wolf Repair offers a team of expert professionals who can handle any wine cooler maintenance and repair needs, big or small! Contact Denver's Best to learn more about troubleshooting your sub-zero wine cooler at home.
Contact Us!
Contact Us
Fill out the following form and we will get in touch with you regarding your service request as soon as possible.