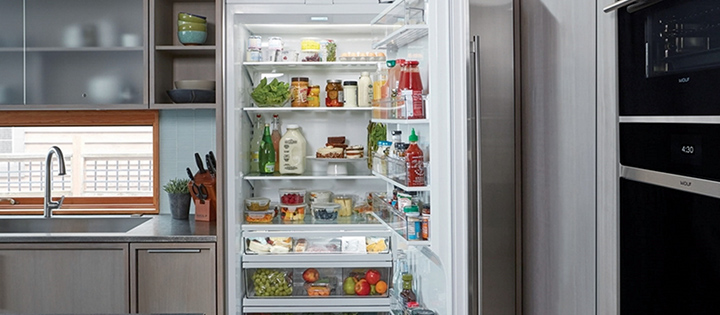 25 May

How To Repair A Sub-Zero Refrigerator At Home
DIY Sub-Zero Refrigerator Repair?
As the very first company to produce freestanding freezers well-over 70 years ago, Sub-Zero is a name that goes hand-in-hand with guaranteed quality and reliability.
Today, on the other hand, Sub-Zero offers much more than just freezers. And this includes refrigerators, wine coolers, as well as their extensive lineup of built-in, under-counter refrigerators, which are sure to look stunning in virtually any home.
But as one of the leading names in refrigeration appliances, it's not surprising that homeowners get upset when their Sub-Zero appliances malfunction or stop working completely.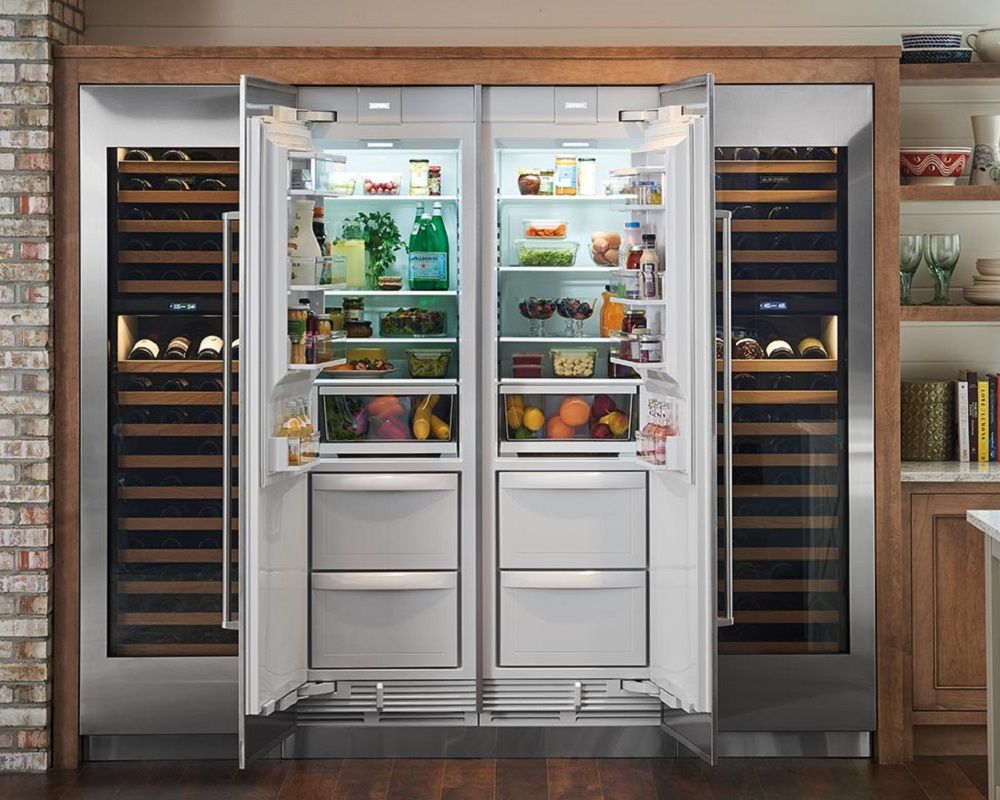 Fortunately, most Sub-Zero refrigerator problems are relatively easy to fix at home using nothing but a few basic tools.
So with that said, if you're having trouble with your Sub-Zero appliance, make sure to check out the following troubleshooting tips to help you resolve your problem.
All refrigeration units have condenser coils, which are typically located either at the back of the unit or across the bottom.
These coils are what your fridge uses to condense and cool its refrigerant. So when the coils become gummed up with dust and dirt, they become unable to release heat efficiently. And in turn, this can cause your fridge to overheat and not cool down properly.
So if you're experiencing an issue with a Sub-Zero refrigerator that doesn't seem to be cooling properly, the culprit could quite likely be that you have dirty condenser coils.
To remedy this, start by unplugging your fridge and allowing the coils to cool down. Then, simply use a vacuum to suck up any caked-on dust and dirt, and then give the coils a quick wipe down with a cloth and some warm water.
Once this is done, plug the fridge back in and see if it has resolved your problem.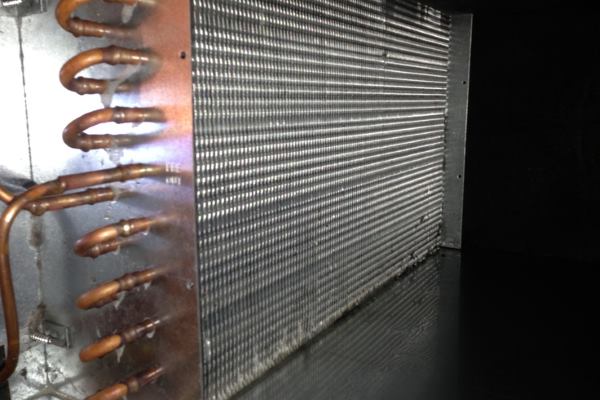 If not, you might have a problem with your condenser pump or the unit's internal circulation fan.
So if you still can't find the source of your problem, give us a call. We'd be happy to stop by and help you diagnose the problem.
Walking into your kitchen to find water on the floor can easily be alarming. However, a leaking fridge is usually a fairly easy problem to fix and is typically caused by either a worn out door gasket, a broken drain pan, or a faulty water valve.
Your refrigerator's door gasket needs to form an airtight seal, or else you're likely to experience internal condensation, which could be the source of your water leak. So the first thing to check is the door gasket.
For this, simply inspect your fridge's door gasket visually to see if it looks dirty or worn out. If it looks dirty, try cleaning it with a solution of soap and water, and then applying a very thin layer of petroleum jelly to the gasket. This should help it form a better seal when the door is closed.
On the other hand, if the door gasket looks old and worn out, it might need to be replaced.
Another common cause of a leaky fridge is an overfilled or broken drain pan.
To check this, simply take a peek underneath your fridge to see if the drain pan is full. If so, simply empty it out and inspect it for any damages at the same time.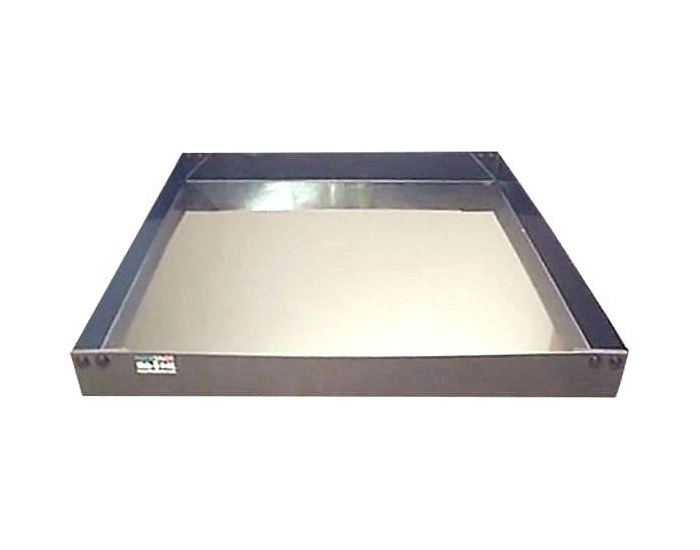 Finally, if your Sub-Zero fridge has a built-in ice maker or water dispenser, you're going to want to check that this isn't where your leak is coming from.
If you're able to pinpoint where your leak is coming from, you might be able to simply repair or replace the component yourself. But if not, don't hesitate to give us a call, we're always here to help.
If you're dealing with an older fridge, it's not unusual for it to make some noise during its regular operation. However, if your fridge doesn't usually make any noises, and you've recently noticed that it's louder than usual, you might have a problem.
The most common cause for a noisy fridge is that the unit isn't leveled properly, which might be causing the internal fan to rub against its casing. So the first thing to do is check that your fridge is, indeed, set to the correct level.
Typically, we recommend that you level your fridge so that the door closes on its own from about half-way open. For this, simply use a wrench to turn the unit's legs and adjust its level.
Finally, if you are dealing with any old fridge that makes a lot of noise, and if the problem isn't caused by the unit being off-level, another simple solution is to purchase a soundproofing mat and place it under your Sub-Zero fridge.
This should help absorb any vibration coming from the unit. In turn, allowing for much quieter operation.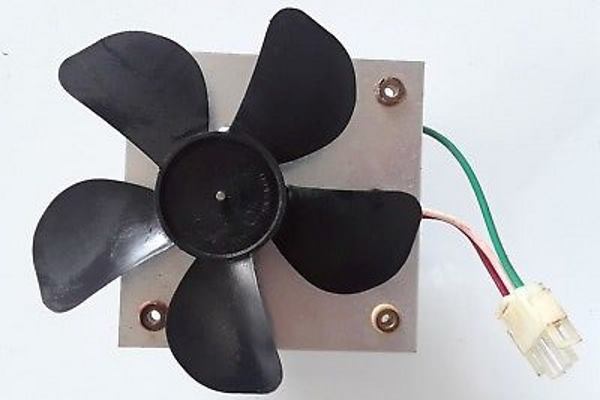 Sub-Zero Refrigerator Repair Near Me
Sub-Zero is known as one of the best brands of refrigeration appliances on the market. Therefore, it's no surprise that homeowners are disappointed when their units stop working properly. Fortunately, most refrigerator problems are easily solved and can sometimes even be fixed by yourself at home. However, if you're unable to find the source of your problem, or you simply need help diagnosing your problem, don't hesitate to contact us today. Our technicians are always on standby, and ready to help!
Call Us Now!
Contact Us
Fill out the following form and we will get in touch with you regarding your service request as soon as possible.